This post appears first on my Triptipedia page.
Give me wings, let me fly, believe in me and let me touch the sky.
This is how I feel when I stand on the observation deck and heartily admire the fabulous beauty from a bird's-eye view.

Anywhere where I can have a possible opportunity to see the city from above, I go. The views are always breathtaking.
Tokyo wasn't an exception. The city has lots of observation decks. We went on several and I can share the information with you.
Tokyo Metropolitan Government Building Observation Room
2 Chome-8-1 Nishishinjuku, Shinjuku City
The Tokyo Metropolitan Government Building is a modern skyscraper in Shinjuku city and the headquarters of the Tokyo Metropolitan Government. It was built in 1974, and it was the first building in Japan, which exceeded 200 meters in height.
The Metropolitan Government Building is 210 meters high, has two twin towers with observation decks on both sides and these days it is the 3rd tallest building in Tokyo.
The building includes South and North observation decks and this is an excellent opportunity for tourists to look at stunning Tokyo from above.
From the observation deck, you will see the iconic Tokyo Skytree Tower, Nishi-Shinjuku business district with amazing high-rise buildings, Mode Gakuen Cocoon Tower, which is 204 meters high and has a 50-story educational facility, The Sompo Japan Insurance Head Office building, The Shinjuku Park Tower and much more.
When we were visiting the Metropolitan Government Building, the North observation was closed for renovation, but from the South, if you will be lucky, you can see Mt. Fuji.
Mt. Fuji is most visible between December and February, with cool temperatures and clear visibility.
Admission:
Free
How to get there:
2 Chome-8-1 Nishishinjuku, Shinjuku City
The Tokyo Government Building is located in Shinjuku city.
From JR Shinjuku Station: 7 minute walk.
Tocho-Mae Station on the Oedo Subway Line: the station located right in the basement of the Tokyo Metropolitan Government Building.
Tokyo Sky Tree.
1 Chome-1-2 Oshiage, Sumida City
Tokyo Skytree is a beautiful landmark. It was constructed in 2012 as a broadcasting station for the Kanto region, but the neo-futuristic architecture style of Tokyo Skytree was so attractive that it became a new icon of Tokyo.
Tokyo Skytree is the second tallest structure in the world after Burj Khalifa in Dubai. (829.8 m)
The unique structure is 634 meters high and includes two observation decks: one at 350 meters and the second at 450 meters above the ground.
The official name of Tokyo Skytree was selected by the people in 2008, because the tower is associated with a gigantic, but beautiful tree pointing toward into the sky.
The Tokyo Skytree offers magnificent views of Tokyo. On a clear day, you might see the Mt. Fuji.
Admission:
Combo ticket for both Tembo Galleria (450m) and Tembo Deck (350m): ¥3,100
Tembo Deck (350m): ¥2,100
You can purchase tickets from 7 to 1 day in advance in the 7-Eleven store and online to save money.
Advanced Combo Ticket Tembo Galleria + Tembo Deck ¥2,700
Advanced Tembo Deck (350m): ¥1,800
How to get there:
1 Chome-1-2 Oshiage, Sumida City
Tokyo Skytree is located in Sumida City.
Most convenient stops: "Skytree Station", on the Tobu Skytree Line and "Oshiage Station" on the Hanzomon Line

Roppongi Hills Observation Deck and Roof Sky Deck.
6 Chome-10-1 Roppongi, Minato City
The Roppongi Hills Mori Tower is a commercial complex in Minato City, built by Mori Building Co. and named after  one of Japan's most influential construction tycoons, Minoru Mori.
The Tower is 238 meters high above the ground and 270 meters high above the sea level. The building includes two observation decks: one is the "Tokyo City View" observation deck, and the other is "Sky Deck." The Sky Deck is the open-air observation deck, which is located right on the roof of the tower.
Walking on the Sky Deck, you can enjoy a 360 degree outstanding panoramic view of the city.
In Roppongi Hills area you can find numerous restaurants, shops, Art Museum, Grand Hyatt luxury hotel, headquarter of TV Asahi, offices and residential apartments. Also, Roppongi symbolizes the Japanese IT industry.
In addition, you can have a rest in the Japanese style Mori Garden and if you visit Tokyo in late March and early April, this will be one of nicer spots to appreciate the cherry blossom season.
Admission:
¥2,200 – Tokyo city view observatorie and exhibition
Add ¥500 to visit Sky deck.
Note: You can't buy separate tickets just to visit Sky Deck. If you are planning to go to Sky Deck, purchase a ticket for the Tokyo City View, Mori Art Museum or Mori Arts Center Gallery and add ¥500 to access the Sky Deck.
How to get there:
6 Chome-10-1 Roppongi, Minato City
From Roppongi Station, Hibiya Line- 5 min walk
From Roppongi Station, Oedo Line – 10 min walk
---
When I and my husband visit places, like many other tourists, we always want to have memorable pictures and videos. Pretty often it is difficult to find the right spot, but Tokyo has lots of observatories and points where you can take beautiful shots and enjoy the city views.
We were thrilled to have an amazing opportunity to look at Tokyo from above during our visit to Japan. The views were absolutely breathtaking and also, there was lots of fun besides the observatories.
Needless to say that all three observatories are popular in the blogger's world. Bloggers are hunting for the perfect spots there to take beautiful photos or exclusive videos.
Of course Tokyo has many skyscrapers with observatories. I suggest you to do good research and choose the right one for your point of interest, but I am sure that any of them will give you stunning views.
Alternative buildings with observatories:
Tokyo Tower, which looks like the Eiffel Tower. It is 333 meters high and 13 meters taller than the Eiffel Tower.

Online tickets

are about 10 USD.
Bunkyo Civic Center in Shinjuku District offers free admission to visit the observatory and remarkable views of Mount Fuji and the Tokyo Skytree.
Free access to the observatory in the shopping center "Shibuya Hikarie", which is located near Shibuya Station.
New and modern skyscraper, opened in 2019 "Shibuya Sky" includes two top floors, observation decks and open-air deck. Shibuya Sky is 229 meters high and tallest building in Shibuya District.
and there are much more.
I hope this information will be useful!
Enjoy the views!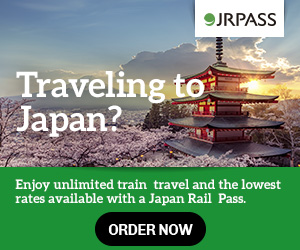 Connect with me on social media: