Planning a trip is an absolutely thrilling thing for me, but after picking the desirable destination, there is more serious research and the necessary preparation to do.
The next step will be choosing a hotel and flight tickets. It might look easy, but sometimes not really, especially if you have the select between airports and you don't know which one to choose.
If you are traveling to Tokyo in Japan, this is probably the case.
I think the accurate information is the key to easy travel. And I will try to help you make a choice.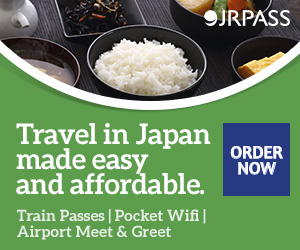 TOKYO AIRPORTS
Tokyo has two primary airports: Haneda Airport, located at Hanedakuko, Ota City, Tokyo (25 minutes away from Tokyo Station) and Narita Airport, located at Furugome, Narita, Chiba (55 minutes away from there).
As you probably know, Japan offers the incredible service in any industry.
According to AirlineRatings.com All Nippon Airways (ANA) and Japan Airlines (JAL) include in the top 20 the best airlines in the world since 2021.
We were flying with Japan Airlines, and it was a really great experience. Of course, we intended to fly by ANA but unfortunately, we missed the deal and price never went down again during our planning time.
Haneda Airport
Haneda Airport is one of the two primary airports that provide domestic and international flights.
Haneda was the prime international airport serving Tokyo until 1978, handled almost all domestic flights to and from Tokyo and flights to few major cities in East Asia such as Seoul, Singapore and Taipei. Later, Haneda Airport was opened to long-haul international flights.
Haneda is the third-busiest airport in Asia and the fourth-busiest in the world. It is able to handle 90 million passengers per year. With Haneda and Narita Airports combined, Tokyo has the third-busiest city airport system in the world, after London and New York City.
In July 2021, Haneda Airport launched the "Face Express" service.
"Face Express" is a new boarding procedure using facial recognition technology.
After passengers register their facial image in Face Express, they will be able to proceed through all customs procedures at the airport (check-in, baggage drops, security checkpoint entrance, boarding gate, etc.) without presenting their passport and boarding pass.I think this is great technology, because most processing is touchless and it will help to reduce the infection risks.
Please read the information on how to use Face Express at Haneda Airport here.
Haneda was rated by Skytrax and became the award winner for "Best Airports in Asia" of the 2021 World Airport Awards and got to be the first airport in Japan to ever receive this award. Additionally, Haneda Airport has won the "World's Cleanest Airports" Award for the 6th consecutive year admired for its cleanliness and comfort.
The Japanese government is encouraging travelers to use Haneda Airports for premium business routes and Narita Airport for leisure and by low-cost carriers.
TRANSPORTATION ACCESS
Japan has the most advanced railway network in the world. The transportation in Tokyo is absolutely amazing, but when you glance at the map it looks so complicated.
I will try not to confuse you and make it as simple as possible to understand.
If you look at the Japan Railway (JR) map, the main reference point is the Yamanote Line, which is green circle line, and connects all major cities in central Tokyo.
Also, the Tokyo subway is a part of the rapid transit system that includes the Tokyo Metro and the Toei Subway.
Understand the metro map is not as complicated as it looks. You will need Line Color, Line Symbol and Station Number. For example: say you need to go to Shibuya Station that you will choose Orange Line ( Ginza Line), G – 01 (Shibuya Station).
Because we talk about how to get from the Airport to the city, that let's concentrate on it. (I will do another post about transportation in Tokyo including to how to read a metro map.)
There a couple of options:
Tokyo Monorail
Haneda Express Monorail trains run between the airport and Hamamatsuchō Station, where passengers can transfer to the Yamanote Line to reach the city center.
Travel time : 20 min
Cost: ¥500
Monorail tips
No matter where your hotel is, you will need to get to the Yamanote Line, which is a circle line. Then you will have to change the line and get to the right station to get to the hotel.
Here my tips:
The airport has a monorail station at Terminal 2 and 3 as well.
Buy tickets at the vending machine, which you can find at each station
Separate fares apply for travel outside the Yamanote Line area.
Most likely, you will need to buy separate tickets, one for the JR lines and another for the subway. Even is it looks like one system, tickets sold separate.
The trains don't have a lot of space for your luggage, so if you have many suitcases that it might be complicated to store them during the ride. In additional it might be complicated to change the station because there are so many people.
Haneda Airport is directly connected to the Tokyo Monorail Line and Keikyu Line.
If the train is a better option for you, you might consider using "Hands-free Travel" services.
My friend recommended to use Yamato Transport, because they will deliver your luggage to a hotel or another city at your destination and allow you to travel lightly.
We were considering this option but did not use it.
Express Bus & Route Bus
Airport Limousine and Keihin Kyuko Bus provided direct bus service to various locations. The major limousine bus terminals: Tokyo City Air Terminal, Shinjuku Expressway Bus Terminal and Yokohama City Air Terminal.
Purchase tickets before boarding the bus at the bus ticketing counter or the bus ticket machine.
Part of the ticket will be placed on your luggage by the driver and stored in the baggage area of the bus.
Keep your ticket until you get to your station, because you need to show it when you pick up your luggage.
Bus stops are located on the first floor of each terminal.
No hustle with luggage
Travel time to Tokyo Station : 35 min Cost: ¥630
Travel time to Shinjuku Station: 35 minutes Cost: ¥1250
Transfer to/from Narita Airport
Haneda Airport is approximately 1.5 to 2 hours away from Narita Airport.
You can take:
Keisei direct trains (Access Express)
Travel time: 1.5 – 2 hours
Cost: ¥ 1,760 – ¥ 3,080
Airport Limousine Bus ( Airport Shuttle)
Travel time: 1 – 1.40 hours or longer depending on traffic
Cost: ¥3200
Free Shuttle Bus going between terminals.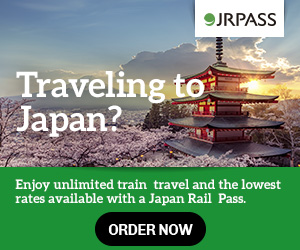 Narita International Airport
Narita International Airport is the second international airport in the Greater Tokyo Area. It is located in Narita, Chiba and is an hour away from Tokyo Station.

Narita International Airport is the busiest airport in Japan and handles the majority of international flights to/from Europe and North America. Only in 2018, Narita Airport welcomed 33.4 million international passengers.
TRANSPORTATION ACCESS
Train
Narita Airport has two rail connections operated by East Japan Railway Company (JR East), and the Keisei Electric Railway.
The fastest and most convenient way to travel between Narita Airport and Tokyo Station is the JR Narita Express (NEX).
But,
Depending on what station you need you might have to change the train, because from the Tokyo Station lines will divide on two: one – looping clockwise around central Tokyo to the Shōnan–Shinjuku Line, stopping at Shibuya, Shinjuku, Ikebukuro, Ōmiya and/or Takao, second line goes to Shinagawa, Yokohama and Ōfuna through the Yokosuka Line.
Travel time to Tokyo Station : 50 – 60 minutes
Cost: ¥3,100
Price will change, depending what is your stop and might costs up to ¥4,620
Airport Limousine Bus
The Airport Limousine is a very good option, very comfortable, no hustle with luggage and most likely no need to transfer in the metro.
The bus connects to main stations such as Tokyo City Air Terminal, Shinjuku Expressway Bus Terminal and Yokohama City Air Terminal. In addition, there are direct limousine bus connections to several major hotels in the Tokyo Station area.
Travel time to Tokyo Station Yaesu North Exit: 2 hr 10 min
Coat: ¥2,800
Travel time to Shinjuku Express Bus Terminal: 2 hr.
Cost: ¥3,200
We used this option and didn't regret it: It was a direct Airport Limousine to Shinjuku Expressway Bus Terminal and easy way to get to a hotel.
How many days should you spend in Japan for sightseeing?
Usually, people visit Japan for two weeks. From those two weeks, tourists spend around 3 to 5 days in Tokyo and the rest in other destinations.
For us, one week in Tokyo wasn't enough. There is so much to see and experience. Plus, my hubby and I don't like to see things as a "check mark." We like to live in the city, feel and savor local life and sights.
Enjoy your travels!

Connect with me on social media:
Suitcase Travel Blog on Twitter now